opencare MIR in english
CALL FOR MAKERS | opencare Maker in Residence
The opencare Maker in Residence is the first edition of a special residency programme organized by WeMake, as part of the opencare European project. It provides support, assistance, funding and acceleration to Makers – from all over the world – who are interested in developing / validating / iterating an open source project in the health and care field.
The opencare Maker in Residence will take place from April to July 2017 (dates will be scheduled according to applicants' availability).
Residents can live and work on-site for a period of time that may vary from a minimum of 2 to a maximum of 8 weeks, providing an opportunity for intense collaboration, creativity, and learning to improve their project.
WHO IS IT FOR_
We are looking for individuals and/or teams of makers (artists, designers, coders, tinkerers…) who are working on an open source and care-related concept or project, and are willing to give it a boost.
As an essential part of the process they will join both the online and offline community of opencare, in an active mechanism of development and collaboration.
WHAT WE OFFER_
The selected makers will get a tangible opportunity to prototype their idea on cutting edge digital fabrication equipment, get feedback from experts, connect with a creative community, tap into Milan's design events and crowd, experience new business models and display and showcase the project to a wide audience.
Accommodation
We offer a shared room (can fit 2 people) with private bathroom and use of the kitchen – washing machine, dishwasher, microwave included. Everything located right above the makerspace.
Tools and machines
We provide direct and free access to laser cutters, 3d printers (filament and stereolithography), CNC machines (big, mid, micro working area), electronics lab, textile lab. Click here for the details.
In-house skills
Meet our community, a mix of professionals and DIYers, in a peer to peer environment fueled by shared expertise and local and international suppliers.
Budget for materials
We will cover expenses for project materials up to 500€ or help finding partnerships with manufacturers/distributors.
Feedback from experts
Take advantage of the varied and multifaceted opencare network of professionals (doctors, researchers, practitioners, economists, online community and social media experts, designers, activists…) to answer your questions and/or help you focus on what's best for your project.
Feedback from users
Thanks to the partnerships with Milan's municipality and Edgeryders we have special direct connections with online and local communities related to care and health care. According to the project needs we can plan user testing sessions.
Agile development environment
We will analyze, estimate and plan together the development of the project organizing a series of sprints, daily stand up meetings and revisions time.
Maker community
Join the events and workshops organized by and for the maker community built around WeMake.
Visibility/amplification of the project
We will organize online and offline public events about your project and will plan together a media campaign to create a community around the project itself.
Final event exhibition
The opencare consortium is planning a global final event that will take place in fall 2017. During the event all the partners will showcase the results and the international projects developed as part of the opencare program, including yours!
Disclaimer: Everything that is not listed above should be considered at the expense of the participant (excluding special circumstances and eventual participant's special needs, that will be discussed on a case by case basis)

WHAT WILL YOU BE EXPECTED TO DO_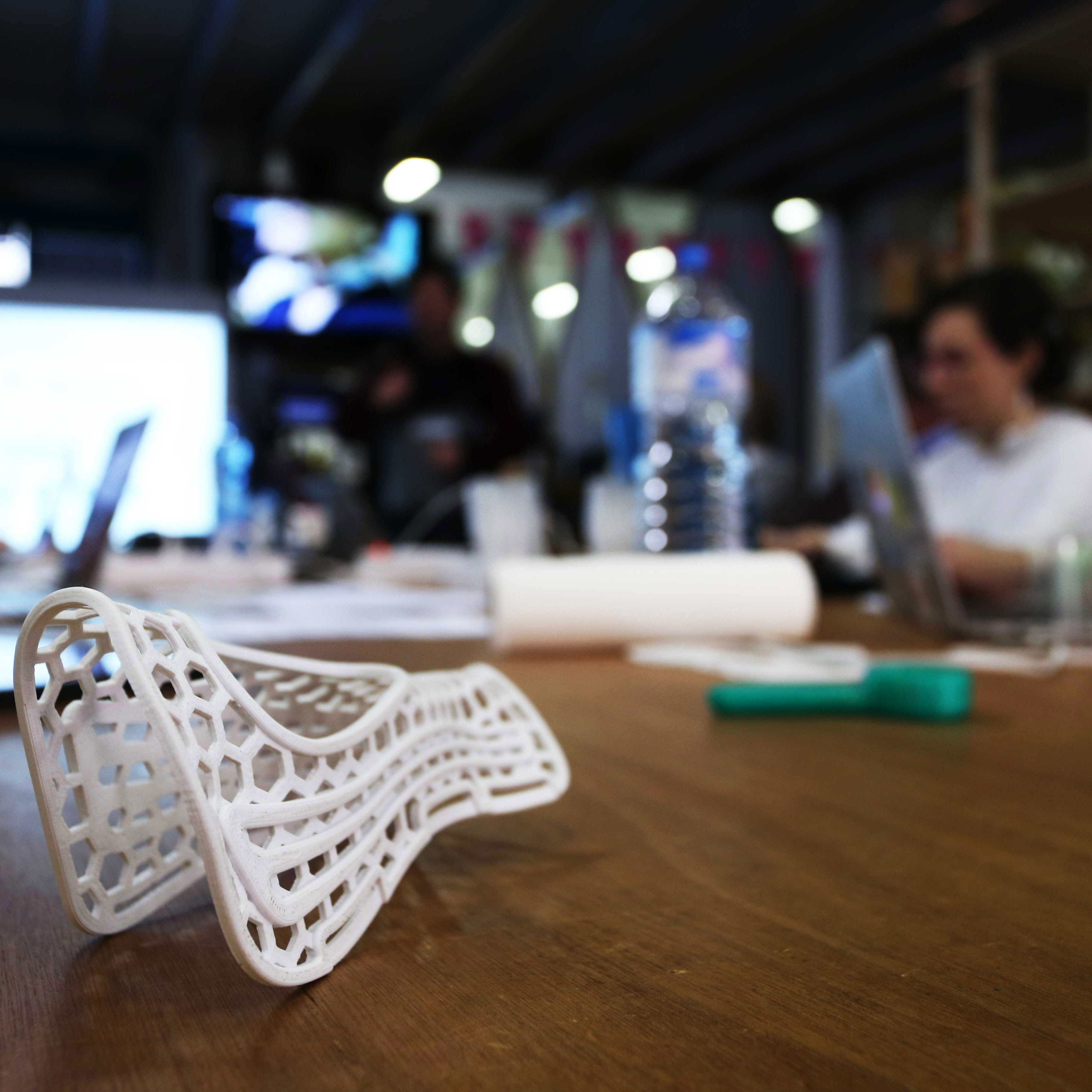 Project development – Reach project's intermediate and end goals that we have defined together at the beginning of the Residency.
Keep a log of the activities and create documentation about results. When possible create tutorials for future users and/or contributors.
Open Source – Participants are encouraged to embrace open source and are asked to publish at least one part of their project (preferably the whole project) using an open source license. Guidance will be offered for the definition of the license according to the specific project.
Transparency – Participants are invited to be transparent in their work and to document and share not only the final result but also the process with the opencare community.
Community involvement – Last but not least, direct and vivid involvement with the opencare community will result in a more constructive outcome for all parties involved.

SELECTION PROCESS_
Applications will be accepted on an ongoing basis, and will be considered according to the following criteria:
Completeness of data and descriptions delivered during the application process
Availability of space and resources (we will do our best to fit the selected projects into a timeline avoiding overlapping with other selected projects; we reserve the right not to accept a project if the applicant's availability collides with the timeframe of a previously selected project)
Applications will be accepted between March 17th and May 15th (23:59 CET).
Applicants will be notified maximum 15 days after the submission of the Story (see step 2) and the Form (see step 3). 

HOW TO APPLY_
The application process will require at least 15 to 20 minutes.
Before you start be sure you can provide personal data of all the applicants and can provide in-depth description and media about your concept / project.
Step 1_
Go to Edgeryders.eu and create a new account
Step 2_
Go to Add My Story and write about your project:
First tick the second answer for both the opening questions
Add the name of your project following this template: "[MIR application] Title of your project"
Upload a picture related to your project (photo of the prototype if existing / render / a picture that tells more about the context)
Contribute the description of your project or idea following the template below (* mandatory fields)

Tweet-like description of the project*
Need or problem you are attempting to solve*
Beneficiary, single person and/or community*
Solution, brief description of the project*
Technologies already adopted or that you are planning to adopt*
Website (or socials)
License, that you are planning to use
Current status/stage of the project*
Considering your project, please point out the project stages that you have already accomplished. (Consider the following as a blueprint to guide you during the description)
Discovering
Observing the context
Gaining insights
Defining the problem
Defining
Exploring solutions
Ideating a concept
Sketching the solution
Developing
Building and testing prototype
Technical revision
Usability testing
Delivering
Finalizing product/service
Final delivery
Line production
5. Choose the Channel (or Channels) according to your project
6. It is not mandatory to add all the other details
Step 3_
Follow this link and fill the form: LINK

MORE DETAILS ABOUT THE MAKER IN RESIDENCE_
Since 2014 WeMake has been organizing a "Maker in Residence" (MIR) programme, an initiative focused on experimenting new approaches around open source hardware, distributed manufacturing and open design, together with makers, designers and artists, residing for a period of time at WeMake.
This special edition of the residency falls within the framework of opencare (www.opencare.cc), an international project started in 2016 and funded by the EU Horizon 2020 research and innovation programme.
opencare is a project and a global community working together to make health and social care accessible for all, open source, privacy-friendly and participatory.
It emerges from the assumption that state and private institutions will be unable to meet the demands for care in the 21st century and that new, more open, participatory, community-based methods are required.
WeMake, partner of the opencare consortium, officially invites people and collectives working on grassroot solutions for care needs based on digital tools, to submit their project and collaborate with us.
MORE INFO_
For more information, explanations and support with the application process, please contact: opencare@wemake.cc