Open Pod Bay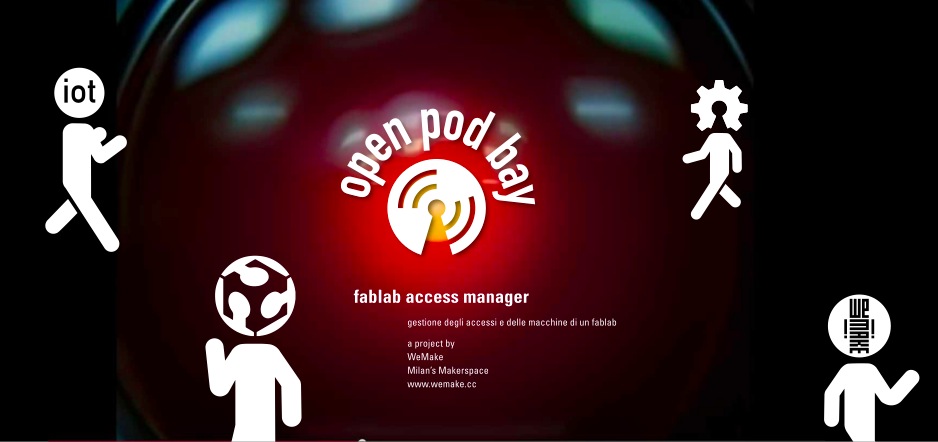 —————— ITALIANO
Il progetto permette a Hackerspace, Makerspace e Fablab di gestire gli accessi allo spazio e alle macchine. Consente infatti di registrare membri, dargli accesso allo spazio, prenotare e attivare le macchine, tenere i log degli accessi in real-tim e online. I reader sono di due tipi: Gateway (stanno sulle porte, aprono serrature elettroniche e sono controllati da tabelle di calendari settimanali) e Asset (stanno sulle macchine – es. controllano l'accesso al login del computer con cui controllare la macchina a taglio laser – e danno accesso alle prenotazioni). I reader sono montati sopra a dei device (Arduino YUN) che comunicano via wireless con un server (chiamato centralina) in una rete separata (un router separato per la centralina e i reader non accessibile al pubblico per motivi di sicurezza).
Esplora la documentazione sulla Wiki.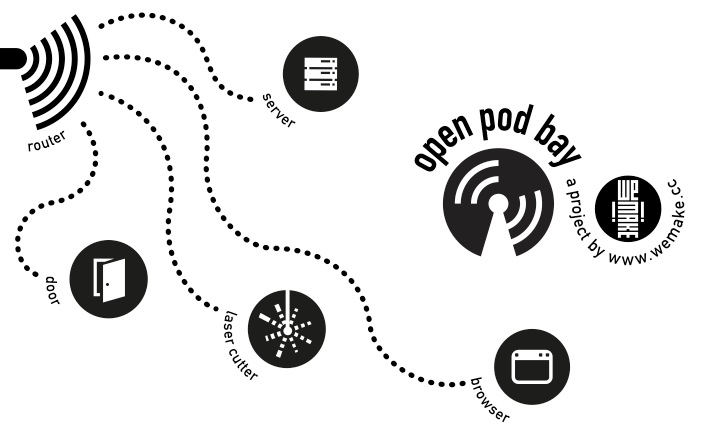 —————— ENGLISH
The open source project allows  hackerspaces, makerspaces or fablabs to manage and control accesses to the space and to the machines. It allows registered members to access the space, book and activate machines, keep logs of the accesses and see it in real time online. Users can choose their favourite card containing NFC technology, register it into the system and use it as their key. Managers can categorize users depending on the level of access they want to allow to each user.
Explore documentation on Github