Workshop introduttivo ai dispositivi indossabili in linguaggio Python che prevede anche la realizzazione di un oggetto speciale ispirato allo spazio. In due ore impari a usare il linguaggio Python per gestire LED, audio e utilizzare sensori tattili e, in chiusura, realizzi un oggetto in edizione limitata del marchio THIS IS MY SPACESUIT, che potrai portare a casa con te. Il workshop sarà tenuto in lingua inglese!
Introductory workshop to wearable devices featuring the coding language of Python and a special space-inspired item. Participants will learn how to use the language of Python to create LEDs, audio, and use touch sensors. At the end, we will make a limited edition item from the THIS IS MY SPACESUIT, brand that you will be able to take home with you. The workshop will be in english!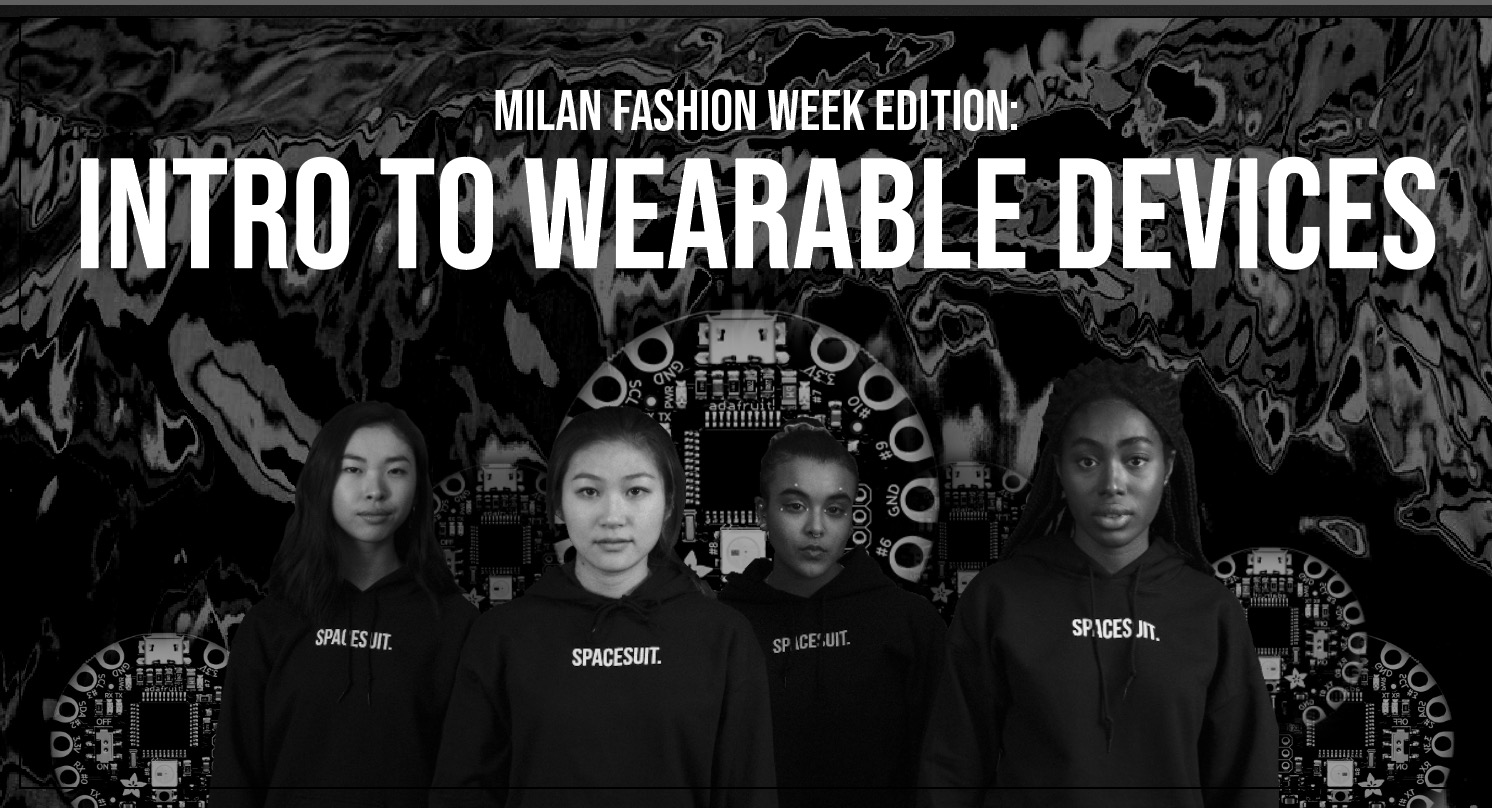 Attraverso una serie di esempi guidati e all'approccio interattivo, anche i principianti saranno in grado di imparare a utilizzare la Circuit Playground Express: un microcontrollore che, programmato in Python, ti permette di creare giochi di luce con i led, suoni e di utilizzare sensori tattili.
Shoshana Swell viaggerà da New York a Milano per la settimana della moda per creare con i partecipanti al workshop un prodotto in edizione limitata di THIS IS MY SPACESUIT. Imparerete a cucire e a creare un accessorio olografico che potrete portare a casa con voi.
Participants will learn how to use the language of Python to create LEDs, audio, and use touch sensors with the Circuit Playground Express. We will go through a series of guided examples that welcome beginners and teach in an interactive way.
Shoshana Swell will be traveling from NY to Milan Fashion Week, so we will be creating a limited edition THIS IS MY SPACESUIT. product you will be able to take home with you. You will learn how to sew and create a holographic accessory.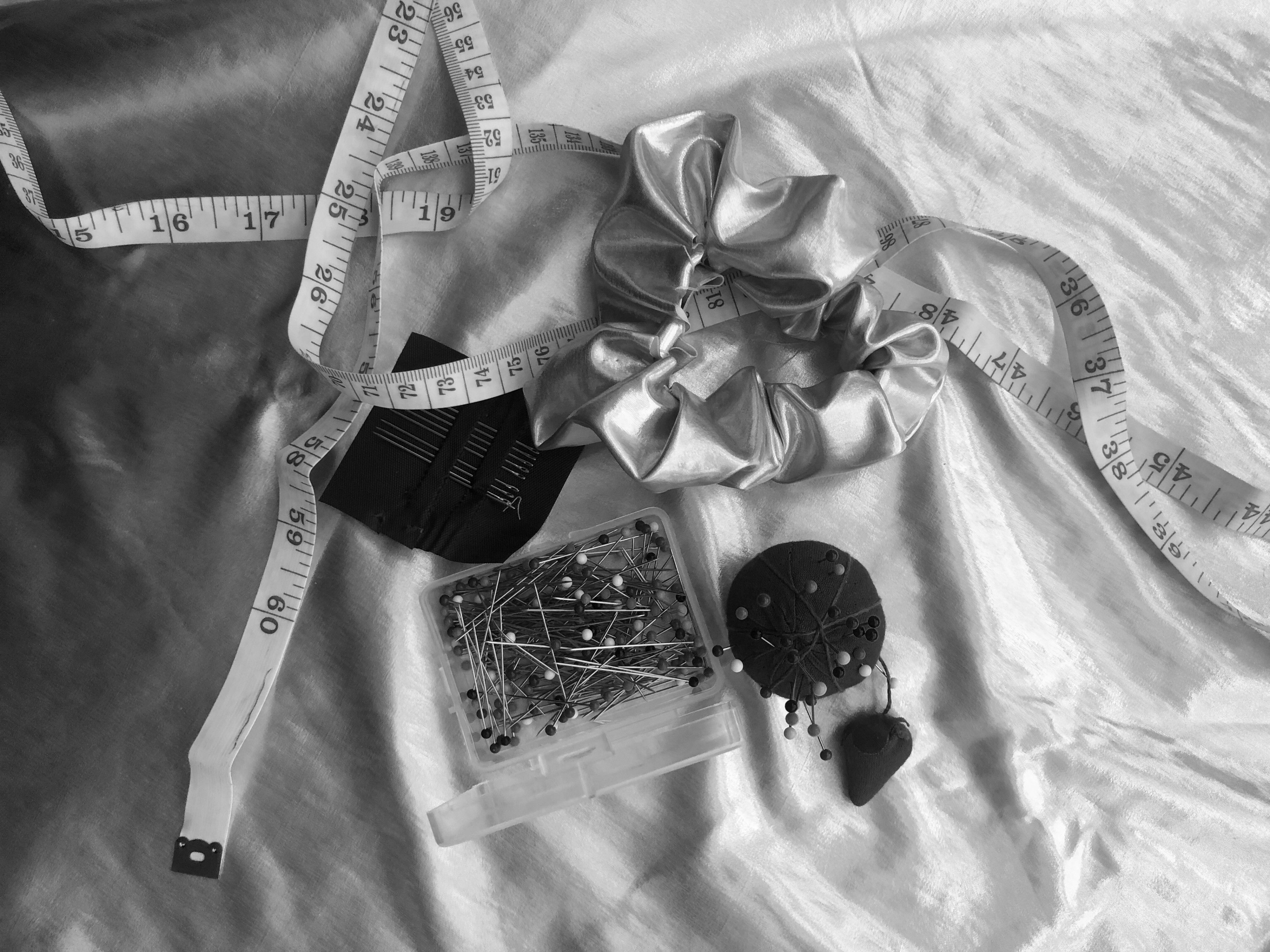 Iscrizione / sign up
Il workshop è gratuito: Invia la tua candidatura compilando il form entro il 20 febbraio 2020. Accettiamo un massimo di 25 partecipanti. Il workshop è supportato da THIS IS MY SPACESUIT e WeMake. Se vorrai portare a casa il dispositivo wearable, sarà in vendita alla fine del workshop! Il workshop è TUTTO ESAURITO!!!
The workshop is free: Send your application by filling out the form by February 20th, 2020. We accept a maximum of 25 participants. The workshop is supported by THIS IS MY SPACESUIT and WeMake. If at the end of the workshop you would like to take the wearable device home, it will be for sale. The workshop is SOLD OUT!!!!
Programma / schedule
11:00/12:00 : Circuit Playground Express e codice / Microcontroller and code
12:00/12:45 : Realizza il tuo accessorio limited edition / Making of limited edition accessory
12:45/13:00 : Future applicazioni (conclusioni) /How to apply to future projects (conclusion)
Quando / when
sabato 22 febbraio – h 11.00-13.00
Per un totale di due ore.
Sat. February 22nd, 11 AM-1 PM
Two hours workshop.
Trainer
Shoshana Swell is a multidisciplinary designer from New York that launched a space-inspired streetwear brand last May after NASA cancelled their all-female space mission. The brand focuses on educating and inspiring anyone to blast off by hosting workshops on fashion design, wearable tech, and all things creative in NY. She has designed a runway fashion collection with wearable tech, worked as a Product Designer at Facebook, and is a filmmaker. Shoshana just got back from teaching her wearable workshop in two countries in Africa, Eswatini and Ghana and is excited to bring it to WeMake!
Requisiti / Requirements
Dimestichezza con il proprio computer. I partecipanti lavoreranno sul proprio computer portatile con installato Mu Editor.
Experience with your own computer. Participants will work on their own laptop with Mu Editor Installed.