WeMake a Barcellona al Textile Academy BOOTCAMP!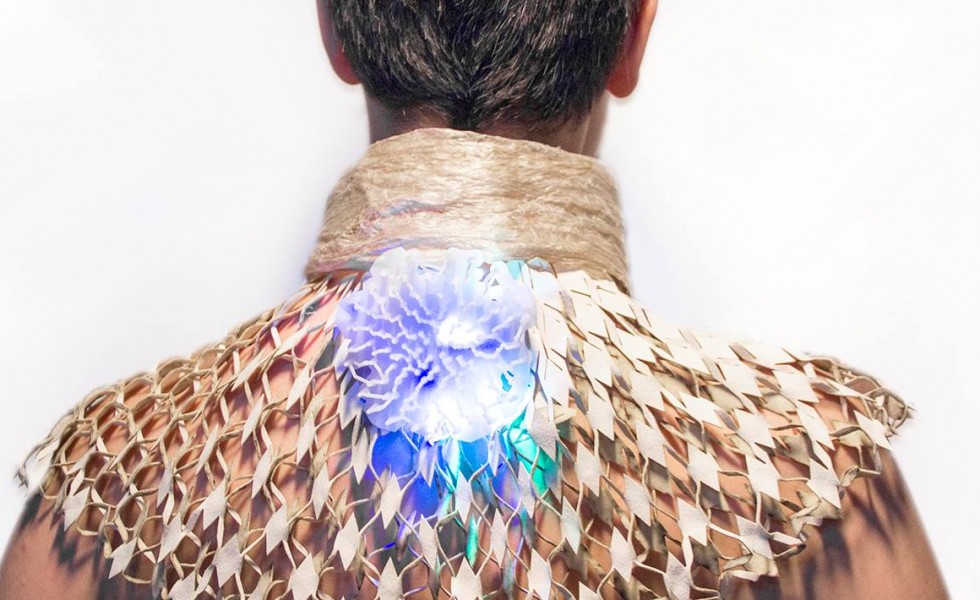 Dal 20 al 24 febbraio siamo a Barcellona a partecipare al Textile Academy BOOTCAMP, una settimana in cui costruire una nuova fashion&technology academy che avrà nodi in tutta Europa e lezioni da docenti remote in stile FabAcademy. Per rendere la settimana aperta alla partecipazione, il FabTextile all'interno di Fablab Barcelona e IAAC ha lanciato la prima grande apertura al pubblico rivolta a professionisti, insegnanti e studenti, per un momento di incontro, formazione e inizio di possibili collaborazioni.
Il nostro team partecipa con Zoe Romano che tiene una lezione su "Hacking the Fashion Industry". Zoe porta alla Textile Academy il nostro spirito maker e la nostra attitudine hacker declinate all'interno del mondo della moda.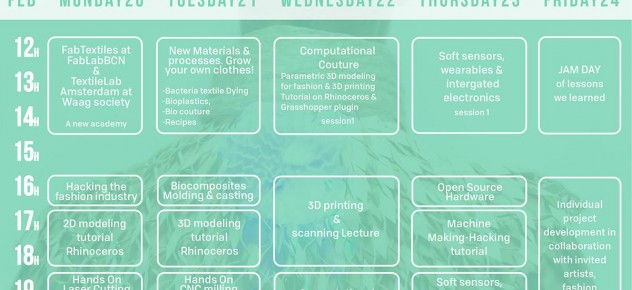 La Textile Academy vuole innovare nel campo dello studio adottando un approccio multidisciplinare che scardini l'attuale modello della fast fashion per rendere la moda più sostenibile e personalizzabile. Il desiderio è quello di aprirsi alla ricerca e all'uso della tecnologia che ci consente di costruire un nuovo modello di produzione e distribuzione a partire dai modelli di sostenibilità che stiamo sperimentando nel mondo maker.
Ecco il programma della settimana:
Presentation of Fab Textiles projects & TextileLab Amsterdam projects.
Introduction to the new Textile Academy course of September 2017
TALKS: Hacking the Fashion Industry, by Zoe Romano
TALKS: Open Source Hardware, by Varvara Guljajeva & Mar Canet
TALKS: 3D scanning & 3D printing, by FabAcademy
TUTORIAL: Computational Fashion, by Aldo Sollazzo
TUTORIAL: E-textiles & Wearables, by Ángel Muñoz
TUTORIAL: 2D modeling for laser cutting and tutorial of 3D modeling for CNC milling
IN DEPTH: Biomaterials and Biocomposites, by Cecilia Raspanti & Anastasia Pistofidou
JAM session in collaboration with local fashion designers and artists
Professional: 600€ / Student: 450€
Fab Academy Alumni: 350€
Online Attendance: 150€