10mila scansioni 3D di oggeti rilasciati online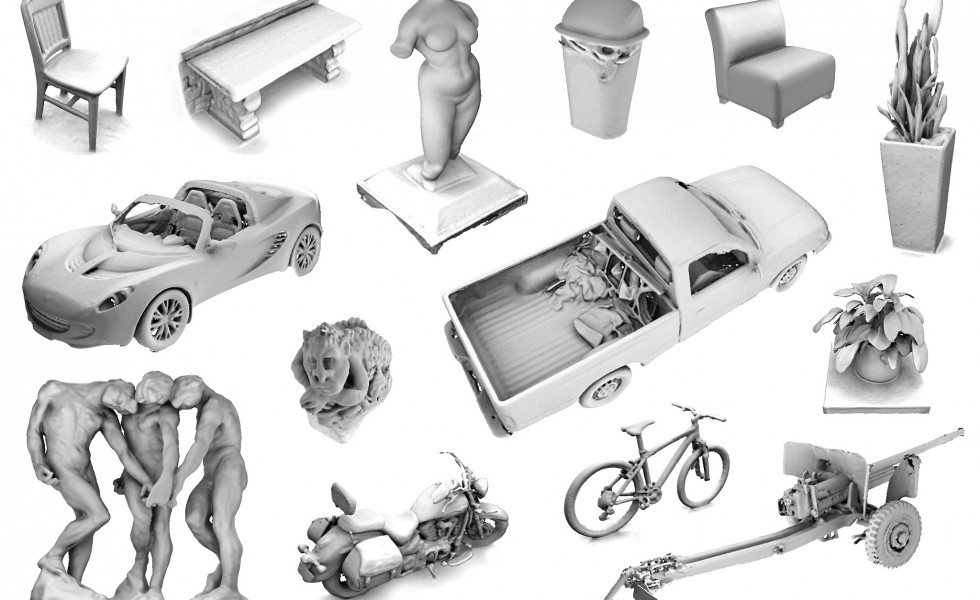 We have created a dataset of more than ten thousand 3D scans of real objects. To create the dataset, we recruited 70 operators, equipped them with consumer-grade mobile 3D scanning setups, and paid them to scan objects in their environments. The operators scanned objects of their choosing, outside the laboratory and without direct supervision by computer vision professionals. The result is a large and diverse collection of object scans: from shoes, mugs, and toys to grand pianos, construction vehicles, and large outdoor sculptures. We worked with an attorney to ensure that data acquisition did not violate privacy constraints. The acquired data was irrevocably placed in the public domain and is available freely.
Esplora il 3D Scan Dataset.