Alla Dutch Design Week con Worth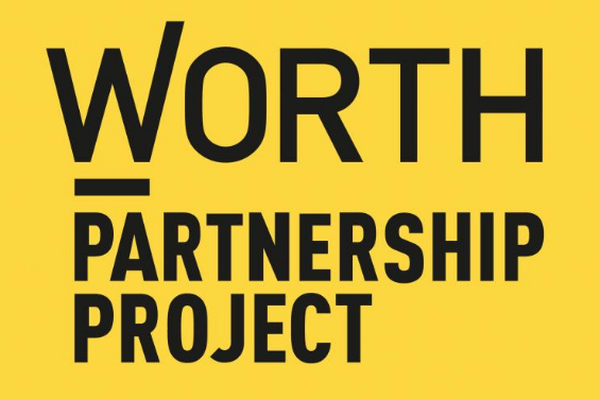 Dal 19 al 27 ottobre siamo alla Dutch Design Week di Eindhoven dove vengono esposti i progetti vincitori della 1rst call del Worth Partnership Project finanziato dall'Unione Europea. È in corso la nuova call che chiude il 31 ottobre!
Worth mira a costruire partnership tra fashion designer, creativi, artigiani, innovatori, PMI e imprese tecnologiche. L'obiettivo è quello di sviluppare prodotti e idee attraverso la sperimentazione di nuovi modi di creare, collaborare, impiegare tecnologie, processi e modelli di business innovativi e dirompenti. Ad Eindhoven siamo presenti in due diversi progetti che abbiamo ospitato in qualità di hub o come team di progetto. Ve ne abbiamo parlato durante il Fuorisalone di Milano del 2019.
Elisabeth Jayot + WeMake Fablab – Fragment Garnments: seamless modular clothing, digitally crafted, locally and on-demand produced, which people can transform in a quick and easy way.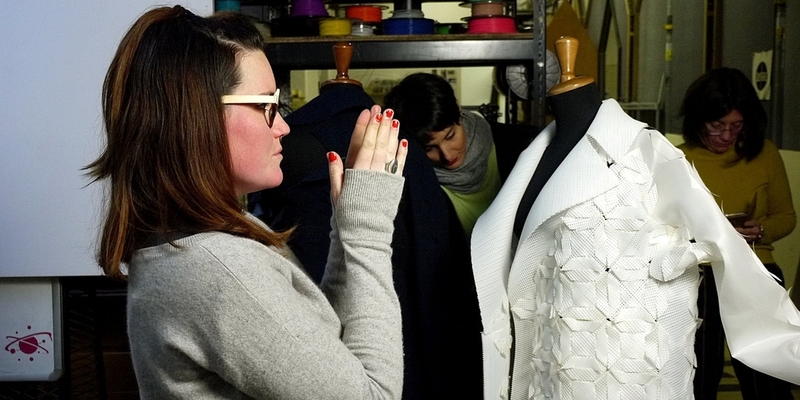 WeMake è partner di progetto, che abbiamo presentato a gennaio 2019 durante una special community night appositamente organizzata durante la residenza della designer parigina nel fablab (WeMake organizza delle residenze per chi fa dei progetti in loco, le Maker in Residence – MIR).
Elizabeth Jayot è stata seguita dallo staff di WeMake (Sara Savian e Silvia Cadelano) che la ha affiancata nella realizzazione dei suoi capi modulari a partire dalla ricerca del tessuto, passando per la digitalizzazione dei cartamodelli (a fine ottobre organizziamo a WeMake un corso di tre giorni sul software open source per i cartamodelli digitali Seamly2D) e al loro taglio con la lasercutter. Zoe Romano ha invece seguito il progetto per quanto riguarda il business model.
Guarda l'album Flickr!
WeMake Fablab + EJtech – Paramatrix: from smart textiles to personalized design of forniture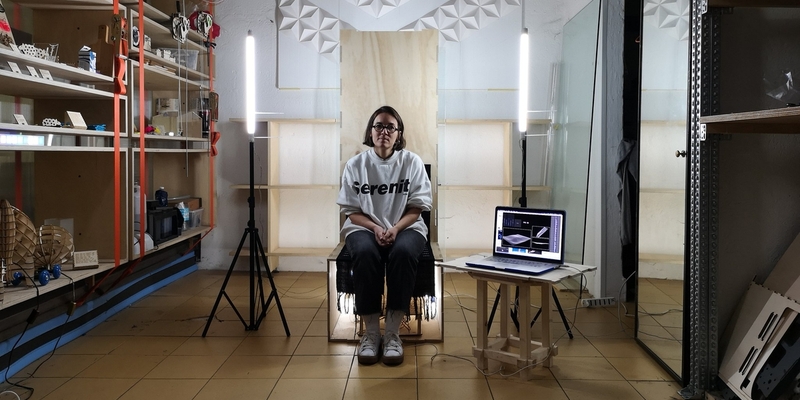 Paramatrix è un servizio b2b in grado di fornire alle aziende la progettazione e implementazione di una microfactory nel negozio per offrire ai loro clienti complementi di arredo personalizzati, per esempio una sedia, realizzati attraverso un sistema di fabbricazione interattivo basato su una matrice di sensori tessili e una piccola unità di produzione on demand.
Utilizza dati di clienti unici raccolti dall'interazione con una matrice di sensori di pressione tessuti a telaio per personalizzare componenti di arredo parametrici realizzabili on-demand e in negozio grazie a strumenti di fabbricazione digitale. Abbiamo ottimizzato il flusso di lavoro e realizzato un prototipo di servizio immaginandoci un modello di sedia di input e uno di output che può essere adattata alle specifiche di ciascuna azienda in termini di modello, brand identity, forme e trame.
Ci hanno lavorato Esteban De La Torre (EJtech), Nicoletta Di Gaetano, Giorgia Petri, Francesco Perego, Zoe Romano, Jacopo Sterlocchi e Nima Gazenstani (questi ultimi due per le prime fasi di realizzazione).
Guarda l'album Flickr!