Arduino Milano User Group & Wearables è il gruppo nato in occasione delle celebrazioni dell'Arduino Day 2014 a Milano.
Il gruppo si incontra una volta al mese il terzo martedì del mese a WeMake dalle 19 alle 21 per condividere progetti, contenuti, chiacchiere su Arduino e i Wearables (non solo Arduino, ma anche e-textiles e smart-textiles). Dal marzo 2020 gli incontri si svolgono in streaming.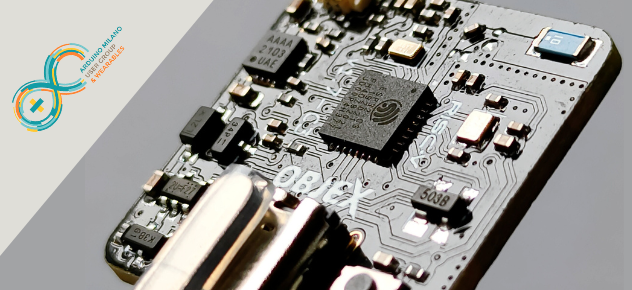 OBJEX Link – the first smaller and modular IoT board
Salvatore Raccardi, l'ospite della serata condotta da Mauro Alfieri, parlerà di OBJEX Link. OBJEX Link è una scheda IoT modulare progettata per sviluppare dispositivi IoT, che soddisfa una vasta gamma di usi: Smart Home & Cities, IIOT, Everyday things & Wearables, Predictive Maintenance, Agriculture Automation. OBJEX Link può essere utilizzato per la prototipazione rapida, e lo sviluppo di progetti di ricerca e robotica.
Ti aspettiamo martedì 17 maggio alle 19 online su Zoom, la registrazione della serata sarà poi disponibile sul canale YouTube di WeMake!
Iscriviti all'eventbrite per ricevere le credenziali per l'accesso a Zoom!