Fashion designers e startup olandesi incontrano Milano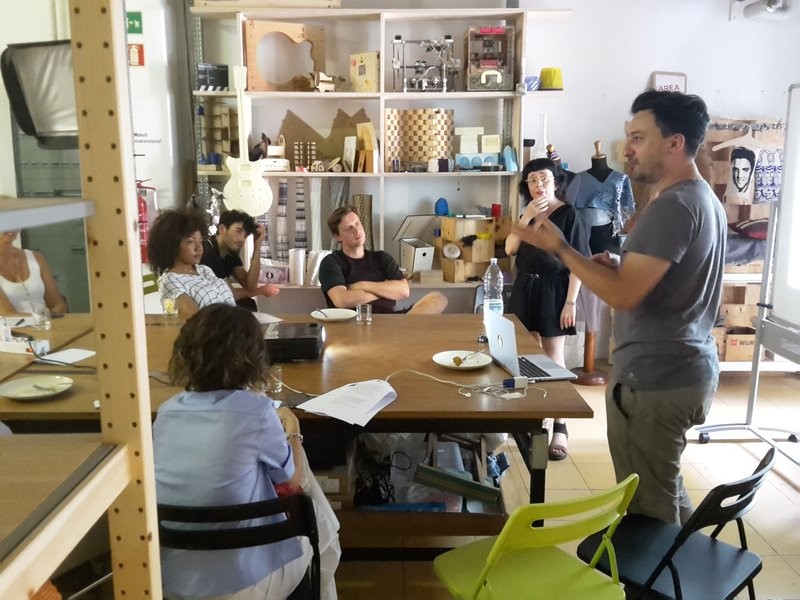 Mercoledi 21 giugno è stata una giornata di incontro con aziende che si occupano di tessile e moda nei Paesi Bassi accompagnati da rappresentanti istituzionali.
L'occasione dell'incontro è venuta dalla visita ufficiale a Milano dei reali dei Paesi Bassi, la regina Maxima d'Olanda e il re Guglielmo Alessandro, arrivati insieme a una delegazione di aziende e startup che hanno l'interesse ad espandersi e ad imparare nuove tecniche artigianali e produttive focalizzate sul saper fare italiano e aperte alle nuove tecnologie. Durante tutta la settimana si sono svolti incontri e scambi per facilitare le relazioni e attivare possibili collaborazioni con istituzioni, aziende e hub creativi del territorio urbano.
#startupbootcamp #delegation #fashionstartup @CNAMilano @PiattaformaModa @Startup_Adam @ComuneMI @sistemamoda_it pic.twitter.com/0FXHszf8pp

— Lucia Scopelliti (@LuciaScopelliti) June 21, 2017
La mattina abbiamo ricevuto a WeMake, insieme a Lucia Scopelliti  del Comune di Milano, 5 Startup di Amsterdam coinvolte nello Startup Bootcamp per raccontare loro in che modo nei fablab si sperimenta tra innovazione tecnologica dal basso e approccio open source all'interno del contesto di una moda circolare e sostenibile, con una forte componente digitale.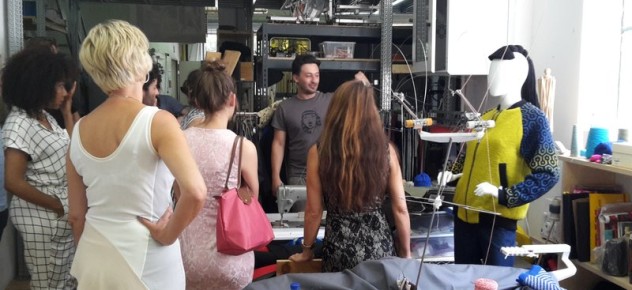 Nel pomeriggio ci siamo poi trasferiti presso la sede di Connecting Cultures per il seminario coordinato da Anna Detheridge "Made in Italy – Building Awareness" dove, insieme ad altri docenti del corso Out Of Fashion, abbiamo affrontato alcuni temi coperti dal corso di moda avanzato in cui curiamo il modulo sulla Digital Fabrication dai suoi inizi.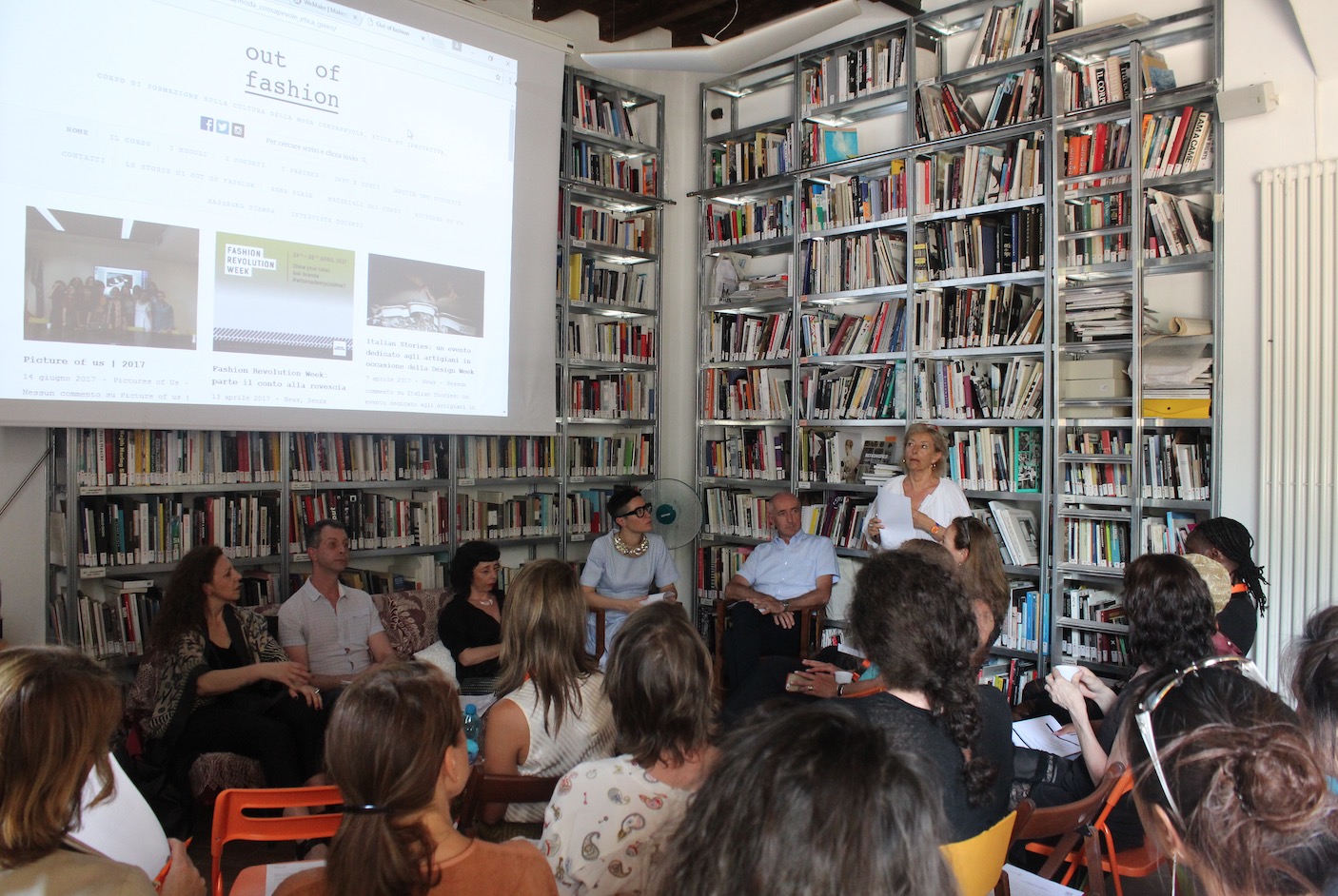 ---
«The Seminar "Building Awareness" will present the main values which are the core of out of fashion. Our focus will therefore be on subjects such as ethical fashion, environmental and chemical sustainability, transparency of the supply chain, heritage and innovation, creativity and digital fabrication. The aim of the seminar will be to offer an overview of the Italian fashion system and issues of responsibility, illustrating the main assets and virtues of Italian brands and manufacturing ecosystem in the framework of sustainability. Our focus will therefore be on the following points: the roadmap to chemical and environmental sustainability which the Italian fashion system is at present engaged in; the importance of tradition accompanied by creativity in the production of young Italian start-ups; an introduction to the basic principles of innovation through digital fabrication, open codes and their implications for fashion design in the future; the importance of social inclusion in fashion enterprises at a qualitatively high level».
Programma
15.00 Welcome and introduction: Anna Detheridge President of Connecting Cultures and Representative of General Consulate of the Kingdom of the Netherlands
15.30 The ethical approach in the work of Sartoria San Vittore. Rosita Onofri, fashion designer and President Of Cooperativa Alice
16.00 Transparency of the supply chain – Mauro Rossetti, Director of Associazione Tessile e Salute and two sustainable businesses
16.30 Heritage and Innovation – Paola Bertola, Professor of Design, Milan Polytechnic School of Design and two start-ups
17.00 Introduction to the principles of digital fabrication – Zoe Romano co-founder of WeMake, Milan Makerspace
17.30 Cocktail party and Networking