PopupMakers Speciale Salone – 9 aprile 2014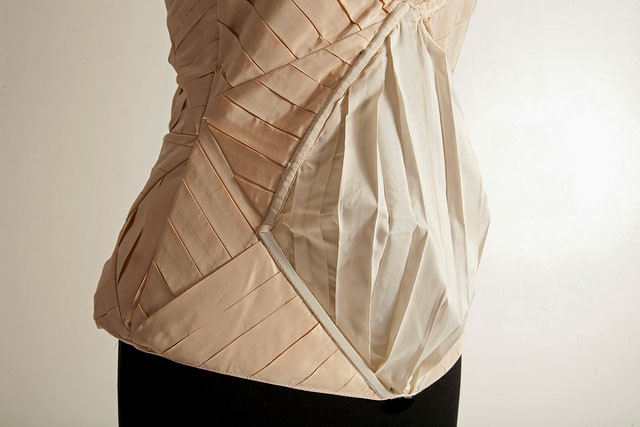 (english below)
PopUpMakers è un evento mensile per accelerare connessioni e collaborazioni locali nel movimento dei Makers.
MILANO
9 Aprile 2014 / h. 19-21
@ WeMake -Milan's Makerspace
Via Stefanardo da Vimercate 27/5,  MM1 Gorla
Giulia Tomasello presenta RUAH
Ruah e' il corsetto interattivo progettato controllato da Lilypad Arduino e in grado di rilevare se la nostra respirazione e' diaframmatica
Wasp Project presenta Delta OpenSource
Il progetto Wasp ci racconta la loro nuova stampante 3D completamente open source
Mhox presenta Collagene
Progetto che, mediante simulazioni digitali e 3D printing, dà vita a estensioni anatomiche capaci di mutare potenzialità ed estetica del corpo.
Prenota un posto su Eventbrite
WHAT IS POPUPMAKERS?
PopUpMakers is a monthly event that catalyzes connections and collaborations in the local Makers' movement.
10 MINUTES TO SHARE CONCEPTS
Participants have 10 minutes each to present their project and give a live, prototype demonstration.
15 MINUTES OF Q & A
PopUpMakers is not a passive experience. Our audiences are full of informed, creative people ready to offer their perspectives and help your project cross the finish line.
PopUpMakers is a venue to test your work and find new collaborators.
At PopUpMakers, we know a prototype is worth a 1000 slides, and moving from theory to practice is more unpredictable than it sounds.
"PopUpMakers is a format founded in February 2013 in Milan as an initiative promoted by Officine Arduino and WeMake (a non-profit association and makerspace in Milan) and now includes events in Torino and Roma as well. Do you want to organise it in your city? Get in touch with an email pop [ at ] popupmakers.net "